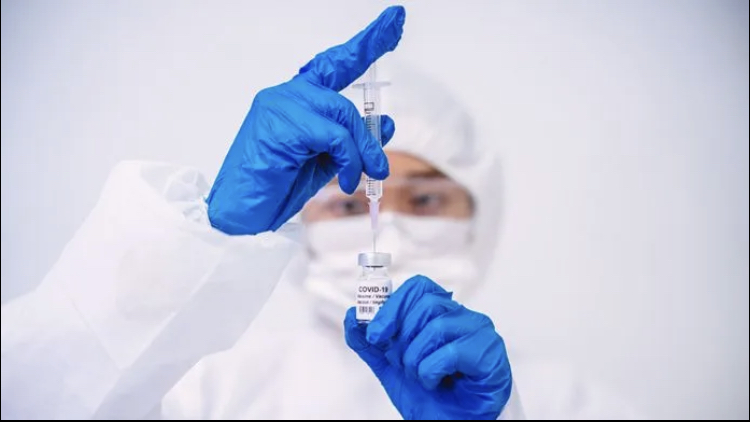 As we all look forward to the day when normal life returns the news of a vaccine is welcome the following might help us understand about the vaccine and is not an opinion by the union on the vaccine rather some information you may find interesting as the vaccine rolls out over next few months:
A Covid vaccine developed by Pfizer/BioNtech has been approved for use in the UK and the first doses have been given to patients.December 29 is the expected date that the vaccine will be passed by eu for use.
But how does it compare with other vaccines under development?
Why do we need a vaccine?
The vast majority of people are still vulnerable to coronavirus. It's only the current restrictions that are preventing more people from dying.
A vaccine would teach our bodies to fight the infection by stopping us from catching coronavirus, or at least making Covid less deadly.
Having a vaccine, alongside better treatments, is "the" exit strategy.
Pfizer/BioNtech vaccine
The big breakthrough came when Pfizer/BioNTech published its first results in November.
They showed the vaccine is up to 95% effective

The UK is due to get 40 million doses

It is given in two doses, three weeks apart

About 43,000 people have had the vaccine, with no safety concerns
The vaccine must be stored at a temperature of around -70C. It will be transported in a special box, packed in a ice and installed with GPS trackers.
On 2 December, the UK became the first country in the world to approve the Pfizer/BioNTech coronavirus vaccine for widespread use.
On 8 December, 90-year-old Margaret Keenan became the first patient to receive the vaccine at University Hospital in Coventry, with 800,000 more doses expected to be given in the coming weeks.Approval from EU expected in or about December 29th. This is how the logistics of the vaccine will transpire.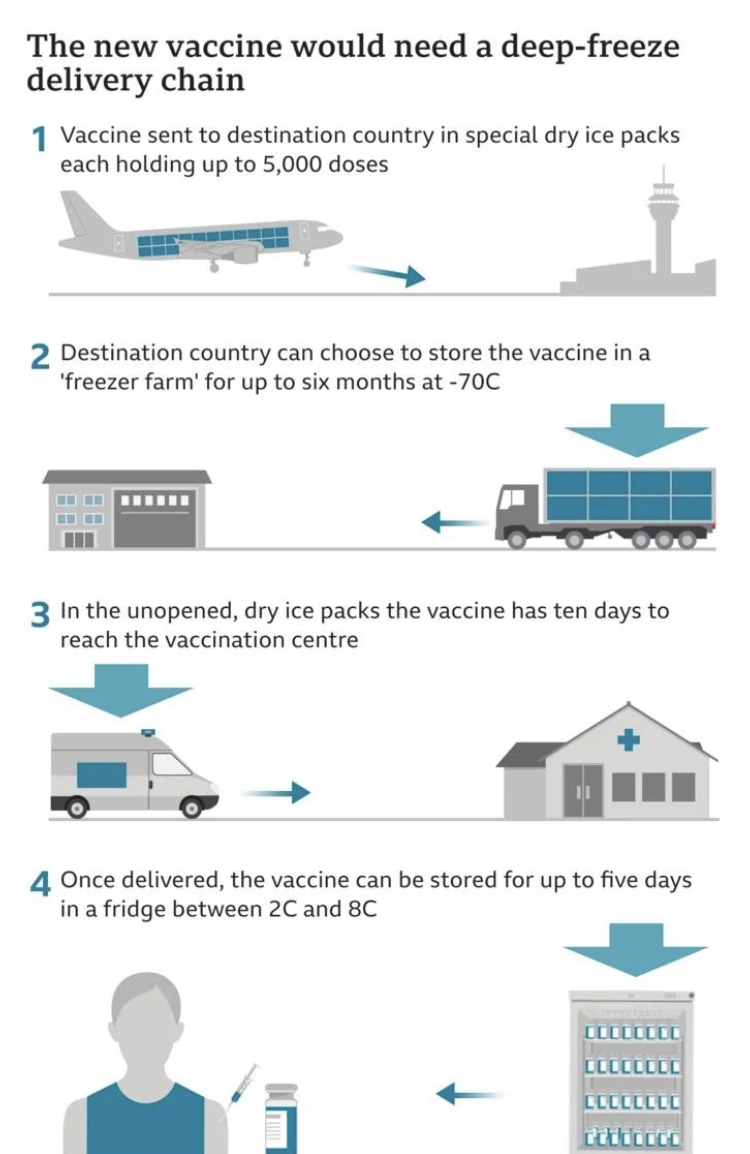 We hope you found this information interesting but it is no substitute for medical advice if you have any concerns about COVID-19 please contact your gp.