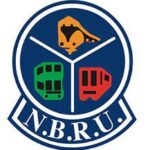 The Dáil has passed a non-binding motion calling on the Government to provide free public transport.
The Independent Group, a group of regional independents, had called on the Government to introduce "free and accessible" public transport services across the country.
The Dáil heard claims that public transport services in rural areas are "laughable".
The group argued that there has been insufficient investment in rural services, with people still inclined to use their car rather that taking a bus or train.
Independent Michael McNamara said that trying to restrict cars without any viable replacements won't be effective.
The government did not oppose the motion being brought forward