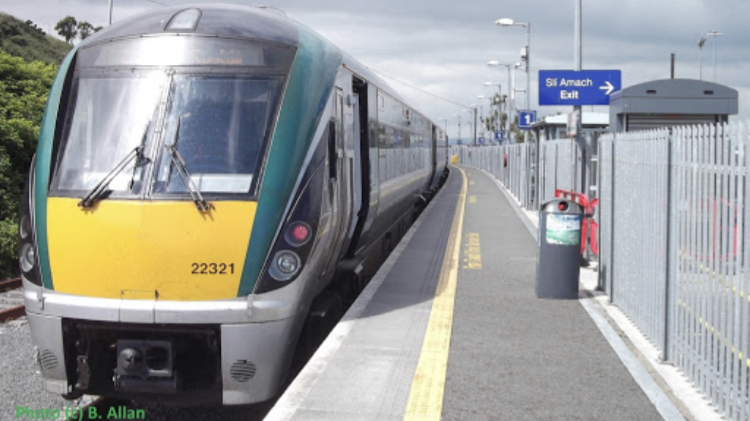 Government announces new metropolitan rail network for Cork as part of Economic Recovery Plan
At the announcement of the new Economic Recovery Plan, Minister for Environment, Climate and Communications, Eamon Ryan, said the government is signalling a "major investment in metropolitan rail network for Cork" in what he called a "transformation of the city."
The plan will start today, with a fund of €184 million, and the new commuter line is planned to run through Cobh, Midleton and Mallow.
Ryan also said there are plans to improve Kent Station and, in time, new stations will be built in Tivoli, Blarney, Kilbarry and other locations.
There are 30,000 houses zoned beside, along and near those stations according to the Minister.
"It's a signal to the developers on the councils in Cork, we build around substations we build sustainably, we do transport-led development," he said.
Ryan said that the European Commission has signed off on the plan and that Ireland's Recovery and Resilience Plan is in tune with the Green Transition that Europe sees as the heart of the recovery.
The funding of these new rail links will look to allow future electrification of the service.
Ryan also said that a plan like this will be done in Limerick, Galway and Waterford as well.