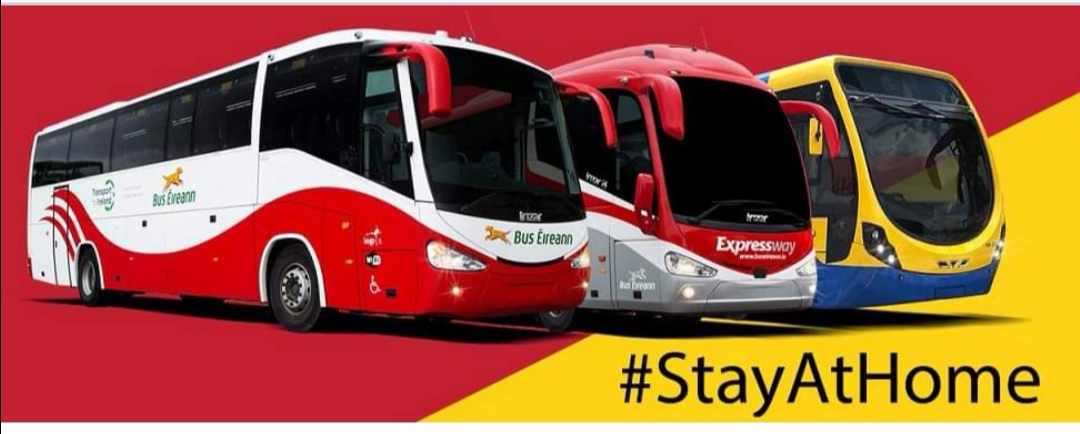 BUS ÉIREANN PLANS to close a number of its intercity routes for financial reasons in the coming months.
The company's Expressway services between Dublin and Cork, Dublin and Galway and Dublin and Limerick are to cease, and the Dublin to Belfast service is to be suspended indefinitely.
Bus Éireann have  said the measure is "being taken in response to significant medium-term challenges posed by Covid-19 in order to safeguard Expressway's remaining 14 national routes and meet demand required on other city and commuter services".
The decision was made at a meeting of the company's board today "following considerable analysis and review over the past number of months".
No exact dates for the changes to come into effect have been determined as of yet but are likely to be early next year when current emergency supports from the government to the Cork, Limerick and Galway routes expire.
The X51 service from Galway to Limerick and the X1 service Dublin to Belfast have not been in receipt of emergency funding and services will formally cease on these routes over the next few months.
The National Transport Authority (NTA) is responsible for transport connectivity and will "review requirements along these routes to mitigate any impact", .
Call for government intervention 
The National Bus and Rail Union (NBRU) has hit out at the decision and called on the government to intervene.
General Secretary Dermot O'Leary said the NBRU "has been warning that the threat to a number of communities' bus services has been evident for a number of years".
The NBRU previously suggested that market saturation would "lead to the demise of those off-motorway bus services that serve the intermediate towns and villages" not served by other companies, O'Leary noted.
He said the issuing of licences to private companies meant "capacity outstripped demand on a number of those inter-urban corridors" such as services from Cork, Limerick and Galway to Dublin.
"Bus Éireann, not least because of its State-ownership model and its social contract to supply the nations bus service, was morally expected to continue to serve those towns and villages not deemed to be profit-worthy by the multinational
bus operators," O'Leary said.
listen as our general secretary Dermot o Leary speaks about the demise of local communities which have been serviced over and above the commercial role of expressway service and the end of "the friend at the end of your  day"
https://www.rte.ie/radio/radioplayer/html5/#/radio1/21841444
---
---
Remembering the good times :