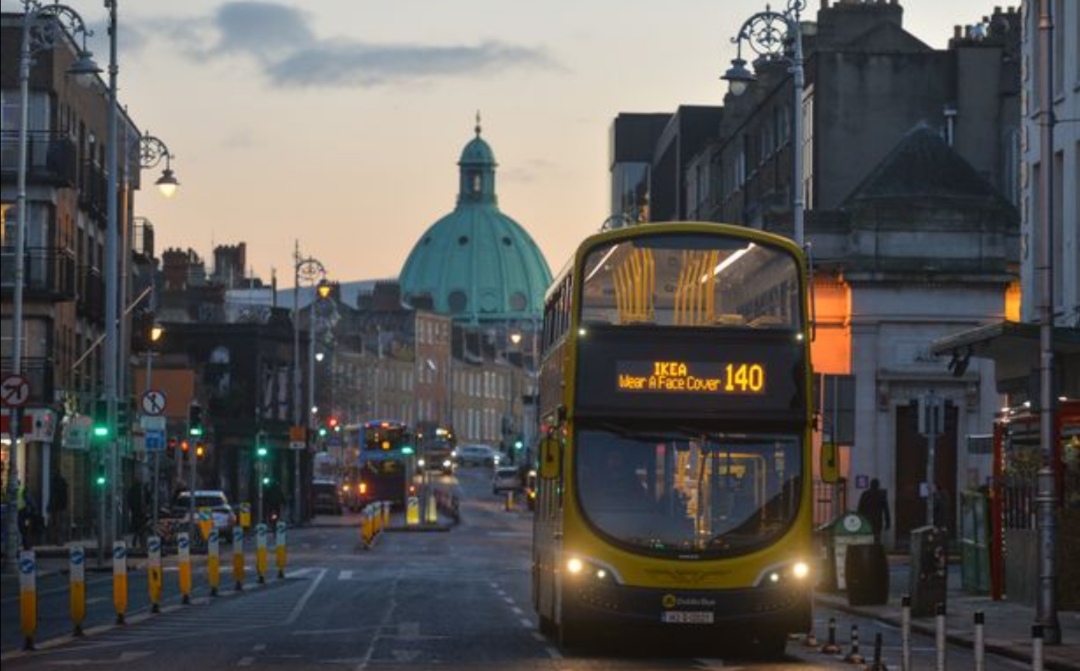 Taoiseach Micheál Martin has confirmed that Covid-19 restrictions will ease from May 10th.
Following advice from the National Public Health Emergency Team (Nphet), the Cabinet has signed off on a raft of loosened Covid-19 restrictions, which will remain dependent on infection numbers and the vaccine rollout.
Mr Martin said the easing of restrictions would proceed in two main phases over the course of May and June, with higher-risk activities such as indoor hospitality to be considered at the end of June.
Phase 1 – May
From May 4th
Construction: All remaining construction can recommence.
---
From May 10th
Travel: Intercounty travel will resume.
Gatherings: Three households or six people will be able to meet outdoors, including in private gardens. This limit of six does not include children aged 12 or younger.
Vaccine bonus: Fully vaccinated people can meet indoors without masks or social distancing with other fully vaccinated people with no more than three households present, or with unvaccinated people from a single household who are not at risk of severe illness.
Organised gatherings: Outdoor gatherings can take place with a maximum of 15 people.
Sports: Outdoor training for adults can take place in pods of a maximum of 15 people.
Retail: Non-essential retail click-and-collect services can resume, along with outdoor retail.
Personal services: Personal services such as hairdressers can reopen by appointment.
Attractions: Galleries, museums, other cultural attractions and libraries (lending services only, with no access to reader spaces or computers) can reopen.
Religious services: In-person religious services can resume, although no communions or confirmations should take place.
Funerals: 50 mourners can attend a funeral service, with no related events taking place before or after.
Weddings: 50 guests can attend a civil or religious service, while six guests can attend an indoor reception and 15 can attend an outdoor reception.
Public transport: Capacity will increase to 50 per cent of normal.
---
From May 17th
Retail: All remaining retail can reopen.
---
Phase 2 – June
From June 2nd
Hospitality: Hotels, B&Bs, guesthouses and self-catering accommodation can reopen for guests. Services including leisure facilities, indoor restaurant and bar services must be restricted to overnight guests and residents only.
---
From June 7th
Hospitality: Outdoor services in bars and restaurants can recommence, with sector specific safety measures in place.
Sports: Outdoor sports matches can recommence, but with no spectators at this time.
Sports: Gyms, swimming pools, and leisure centres can reopen for individual training.
Weddings: The number of guests attending wedding receptions can increase to 25.
Gatherings: Indoor visits in private homes from one other household can begin again.
---
July and August
A number of higher-risk activities will be considered at the end of June for later in the year including:
Indoor hospitality such as restaurants, bars, nightclubs, casinos.
Indoor team/group sports including matches, training and exercise classes.
Mass gatherings/events that involves spectators both indoors and outdoors.
International travel.
The further easing of restrictions from July onwards will depend on vaccine rollout and uptake, as well as the emerging evidence about new Covid-19 variants.
The Government is also working on a plan for an "enhanced" on-campus experience for higher and further education students for the new academic year.
It is also considering proposals on the holding of a limited number of pilot live events for arts, culture, sport and live entertainment events, and preparing for the reopening of cinemas and theatres in June subject to public health advice.