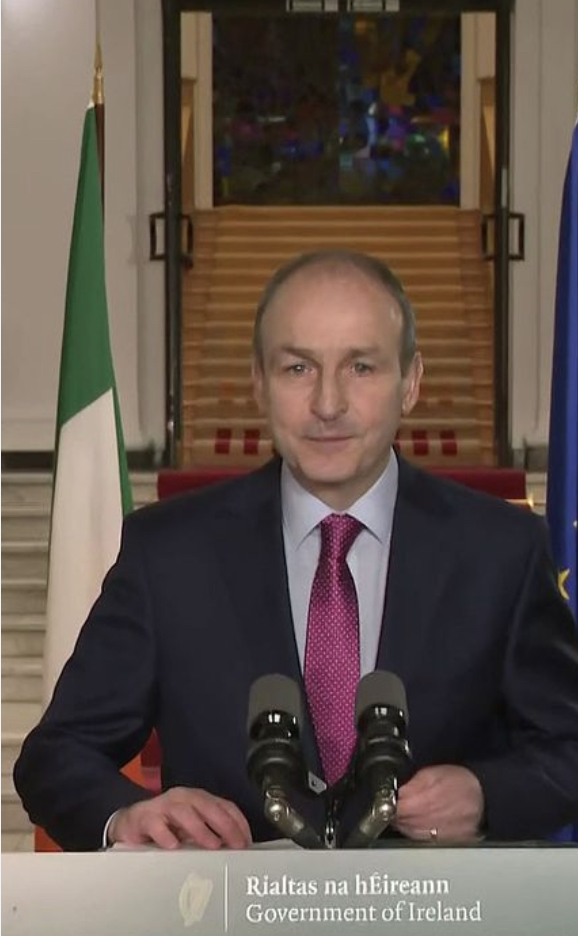 Taoiseach announced a raft of extra  COVID-19 restrictions today 03/12/2021:
HERES A GUIDE TO THE CHANGES:
Taoiseach: Nightclubs to close next Tuesday, 50% capacity cap for indoor events and strict rules for hospitality
NPHET recommended limits on social mixing in the weeks ahead.
TAOISEACH MICHEÁL MARTIN has announced new Covid-19 restrictions from 7 December following the latest advice from public health officials to introduce further curbs on socialising ahead of Christmas.
In a national address this evening, Martin said the government had decided to accept the advice of the National Public Health Emergency Team (NPHET). Martin said the country was just "getting a handle" on the virus when this new and "potentially more dangerous" variant emerged.
NPHET had been clear that the risks of proceeding into the Christmas period without further restrictions are just too high, the Taoiseach said.
He said it was not a case of returning to the kind of lockdowns we'd experienced earlier in the pandemic, but that measures had to be brought in in order to respond to the current conditions.
"The CMO and our Public Health Experts have been exceptionally clear in their advice to Government. The risks associated with proceeding into the Christmas period without some restrictions to reduce the volume of personal contacts is just too high.
"I've always been straight with you as Taoiseach, that the protection of public health is the Government's primary responsibility and that we will do whatever is needed to discharge that duty."
From the 7 December to the 9 of January, the following measures will kick in:
Visits to private homes over the coming weeks should be reduced to a maximum of three other households – four households in total.
Indoor hospitality keeps the current midnight curfew, but no more than six per table and table service only with strict social distancing.
Strict social distancing will be required in all bars and restaurants, including hotels. Multiple table bookings will also not be allowed, and masks must be worn when not at the table.
There will also be a limit of 50% capacity for indoor cultural, entertainment, community and sporting events. Attendees must all be fully seated and masks must be worn at all times.
Nightclubs will be closed during this period.
Covid-19 vaccine cert will be required for hotels bars, restaurants, gyms and leisure centres.